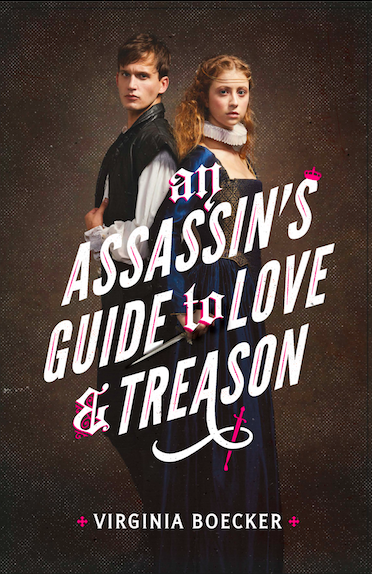 An Assassin's Guide to Love & Treason
When Lady Katherine's father is killed for being an illegally practicing Catholic, she discovers treason wasn't the only secret he's been hiding: he was also involved in a murder plot against the reigning Queen Elizabeth I. With nothing left to lose, Katherine disguises herself as a boy and travels to London to fulfill her father's mission, and to take it one step further — kill the queen herself.
Katherine's opportunity comes in the form of William Shakespeare's newest play, which is to be performed in front of Her Majesty. But what she doesn't know is that the play is not just a play. It's a plot to root out insurrectionists and destroy the rebellion once and for all.
The mastermind behind this ruse is Toby Ellis, a young spy for the queen with secrets of his own. When Toby and Katherine are cast opposite each other as the play's leads, they find themselves inexplicably drawn to one another. But the closer they grow, the more precarious their positions become. And soon they learn that star-crossed love, mistaken identity, and betrayal are far more dangerous off the stage than on.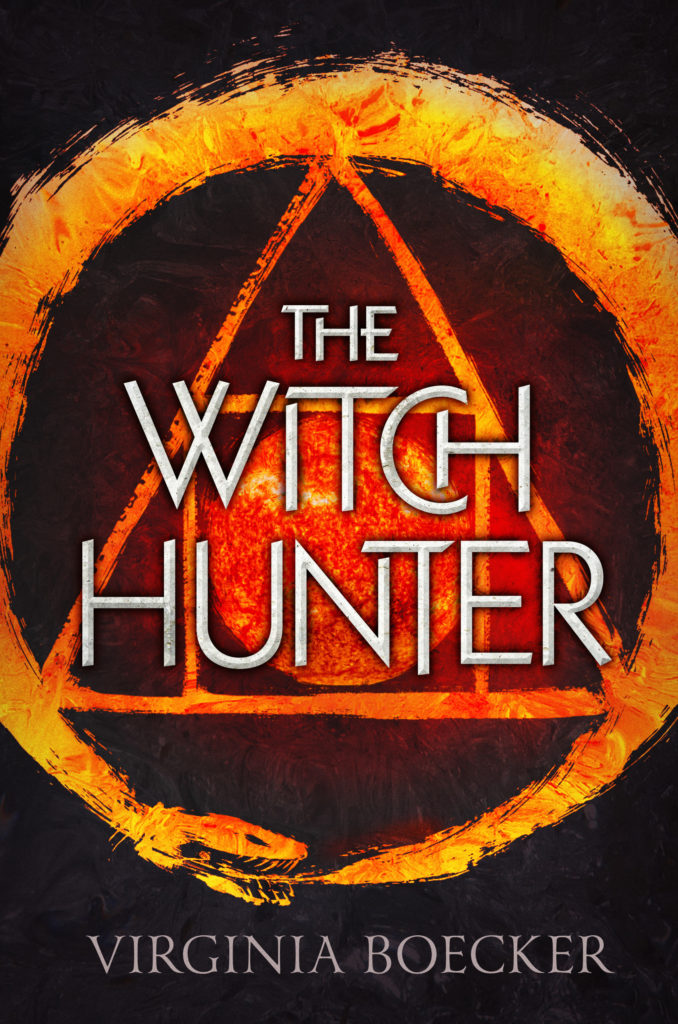 The Witch Hunter
Your greatest enemy isn't what you fight, but what you fear.
Elizabeth Grey is one of the king's best witch hunters, devoted to rooting out witchcraft and doling out justice. But when she's accused of being a witch herself, Elizabeth is arrested and sentenced to burn at the stake.
Salvation comes from a man she thought was her enemy. Nicholas Perevil, the most powerful and dangerous wizard in the kingdom, offers her a deal: he will save her from execution if she can break the deadly curse that's been laid upon him.
But Nicholas and his followers know nothing of Elizabeth's witch hunting past–if they find out, the stake will be the least of her worries. And as she's thrust into the magical world of witches, ghosts, pirates, and one all-too-handsome healer, Elizabeth is forced to redefine her ideas of right and wrong, of friends and enemies, and of love and hate.
* "An explosive cocktail of high-stakes adventure… The first-person, present-tense narration is rendered masterfully; coupled with the cinematic vividness of the descriptions, the whole makes for a page-turning delight." ―Publisher's Weekly, Starred Review

"Debut author Boecker's first-person, present tense narrative creates a suspenseful mood by allowing readers to see Elizabeth's secrets, doubts, and fears…The book has plenty of action-sword fights, battles with monsters, black magic, and betrayal-but there is also camaraderie and romance…Fans of Kristin Cashore's Graceling (Houghton Harcourt, 2008) will see similarities in this story of a girl with deadly skills who begins to question using her services to benefit a brutal ruler. This action-packed tale will be a welcome addition to most YA fantasy collections."―School Library Journal

"In her debut novel (a sequel is planned), Boecker has created an alternate sixteenth-century world whose characters are as intriguing as the magical world they inhabit…Woven within the complex fantasy is a new understanding of friendship and a tenuous but sweet Romeo and Juliet-like love story that promises to blossom, along with the witchcraft, mystery, and bloodletting."―Booklist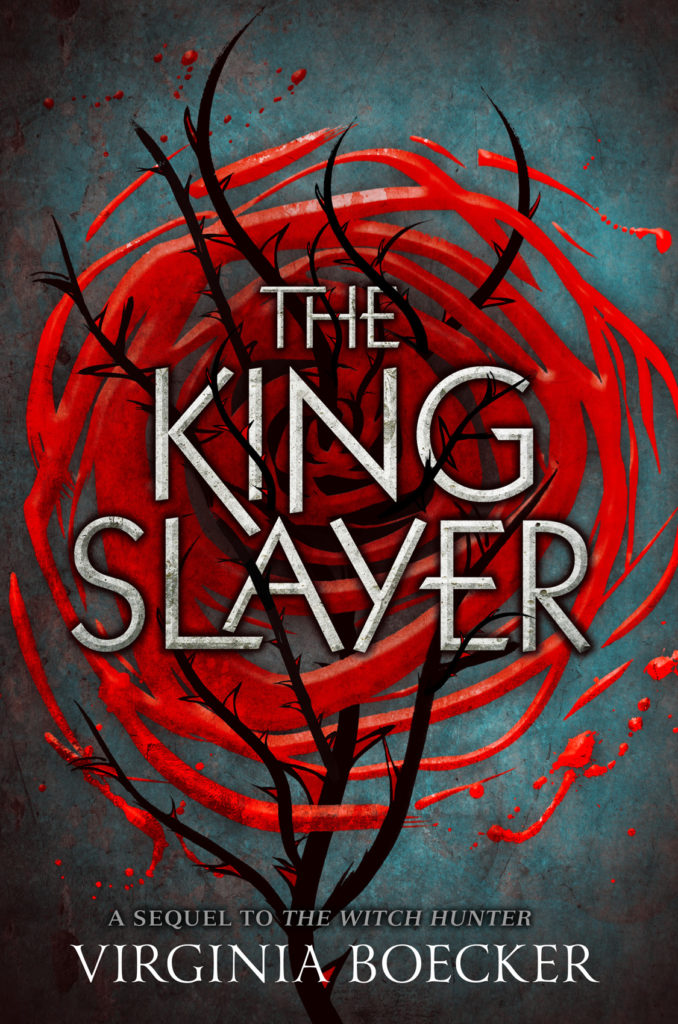 The King Slayer
"I think, in time, you'll either be my greatest mistake or my greatest victory."
Former witch hunter Elizabeth Grey is hiding within the magically protected village of Harrow, evading the price put on her head by Lord Blackwell, the usurper king of Anglia. Their last encounter left Blackwell ruined, but his thirst for power grows stronger every day. He's readying for a war against those who would resist his rule–namely Elizabeth and the witches and wizards she now calls her allies.
Having lost her stigma, a magical source of protection and healing, Elizabeth's strength is tested both physically and emotionally. War always means sacrifice, and as the lines between good and evil blur once more, Elizabeth must decide just how far she'll go to save those she loves.
"[Filled] with everything a good fantasy book needs: swords, poison, black magic, and betrayal. Elizabeth Grey is a tough, feisty protagonist whose fearless heart takes more twists and turns than the narrow city alleys in which the story opens. A fun, corpse-ridden, blood-drenched debut."―April Tucholke, author of Between the Devil and the Deep Blue Sea

"Sassy and smart, this page-turning fantasy is full of action, wit, and magic. I ate it up in one sitting and demand more…now!"―Beth Revis, New York Times bestselling author of Across the Universe and The Body Electric

"Crisp writing, a fast pace with bloody action, and the all-important monster rats make this story of a bold but more-vulnerable-than-she-realizes witch hunter a strong fantasy debut."―Kate Elliott, author of Cold Magic and Court of Fives